The world looks very different now from how it looked when we delivered our cyber safety stalking training sessions last year.
Since lock-down started in March 2020, cyber-stalking has been an area of increasing national interest. We have been contacted by funders and researchers asking about how lock-down has affected cyber-stalking rates, with many expecting it to significantly increase.
One of the challenges of stalking behaviours online is that they can be very hard to detect and we do not yet have the data to know how stalking has changed, if at all, with restrictions on our movement and the increased use of technology, including platforms that many of us have not used previously.
With this in mind, we wanted to make sure that you have access to the most up to date information about digital safety options to ensure that you and the people you work with feel secure online.
We recommend, whenever you use a technology that is new to you, to take a look at any security concerns, as these are usually widely reported online, along with help around how you can safely use these services.
Cyber Safety Top Tips
Here are some of the cyber safety top tips that we discussed throughout the training: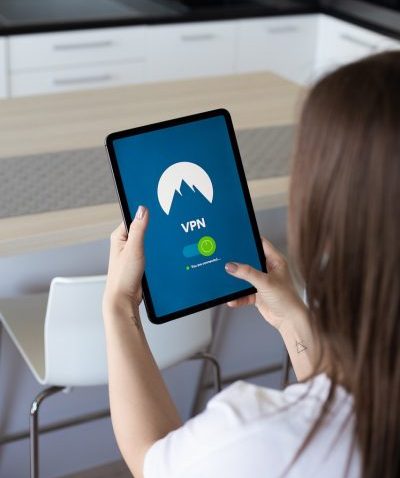 Be aware of information available online – complete a search for yourself to see what comes up
Make a list of all of your accounts and the information that you find about yourself, go through each one and check privacy settings, change your password, or delete the account
Use a password manager – more information can be found here
Set up two factor authentication for your accounts
Set clear boundaries around information you want to share online
Go through your friends and contacts on social media so that you are confident that you are only sharing information with people that you trust
Be aware of information that others are sharing about you online (such as posting pictures on Facebook & Instagram on public facing profiles that you are then tagged in)
Spyware can be difficult to detect on devices. Look out for any strange apps, a battery which rapidly deteriorates or be careful for any links that you may have opened in messages
Install anti-virus, including on mobile devices
Install software updates as they become available on your devices
Avoid the use of public WiFi. If you need to use it, consider installing a Virtual Private Network (VPN) – Find out how here.
How to Help Others Stay Safe Online
If a colleague, friend or family member discloses that they are worried they are being stalked always listen to the victim and their fears. It can also be helpful to encourage victims to keep a diary of any instances, including screenshots of messages or any other digital evidence. This will help if and when the victim would like to report to the police.
If someone approaches you with concerns about being contacted or pursued online, in order to best understand the level of access and risk, here are some key questions to ask:
Is the cyber stalker known to the victim?
Is the victim aware of their technological knowledge?
If they were in a relationship previously – what is linked?
As ever, if there is anything Aurora can do to offer advice, support or assistance, please do not hesitate to contact us.
Our stalking advocacy team, which includes a digital media investigations specialist, is available Monday to Friday, 9am-5pm on 02392 479 254.
Please send any email enquiries to our secure email: stalking@aurorand.org.uk
Here is a recent case study for a client we have worked with and the support she received from the service
Useful information
Aurora's stalking advocacy team phone number: 02392 479 254
Aurora's stalking advocacy team e-mail: stalking@aurorand.org.uk
Next step…
Do you want to get in touch with us?
Want to know more about our stalking service?
Want to donate to our cause? 💜