What is Aurora New Dawn?
Aurora New Dawn is a feminist led charity dedicated to ending violence against women and children, and hidden violence. Since 2011, Aurora New Dawn has offered safety, support, advocacy, and empowerment to survivors of domestic abuse, sexual violence and stalking. We offer a variety of services and are involved in supporting feminist campaigns to end male violence against women.
Our work is guided by the principles set out in the United Nations Convention on the Elimination of All Forms of Discrimination Against Women or CEDAW, often referred to as an international bill of rights for women.
Victim and survivors support designed by women
At Aurora, we believe women need their own spaces to heal from male violence, and we fully support the protection of single sex spaces and services for female victims of male violence. As such, all our female only groups, services and spaces strictly apply the single sex exemption under Schedule 3, part 7 of the Equality Act 2010 [1], meaning they are open to females only.
Separately, we also offer community one to one services which are open to all including, female, male and those who identify as transgender and non-binary.
We believe that violence against women and hidden violence are both the causes and consequences of sex based inequality and that ending violence is central to achieving a world where no one is limited by their sex or by gender stereotypes.
We will work in accordance with a feminist ethos, recognising that domestic abuse is an issue of sex based oppression, and delivering our services in line with the power and control model [2].
From the very beginning, victims and survivors were – and remain – our central priority. Because of this, our roots are found in feminist advocacy and activism, which question dominant cultural assumptions of sex and gender stereotypes about men and women, and the inevitability of violence.
Offering safety and support
Women globally are subject to endemic levels of male violence [3]. Because of this, our vision is to end discrimination against women through offering protection, safety and support. We do this by providing direct services that include:
One to one work
Advocacy and group support
Working in partnership across the private, public and voluntary sector
Providing training and education programmes
Promoting equal opportunities within and beyond the organisation
What support services does Aurora offer?

We work closely with our clients to increase their safety, reduce the risk of harm and support them in moving forward to live a life free from violence and abuse. It goes without saying that we offer non judgmental support to all victims and survivors who need our support, you do not need to have left a relationship for us to support you, we work with you to provide you with the options you need to keep yourself and your children safe. Our specialist services include:
Victims of stalking

Stalking is one of the most common forms of abuse. It is often treated as not so serious, however stalking is a crime and one that Aurora considers to be very serious. We make sure that you do not have to deal with it alone. Find out more.

Victims of sexual violence

All too often, survivors and victims of rape and sexual assault are subjected to the double trauma of social attitudes and judgments which do not accurately reflect the reality of the assault. Aurora is fully committed to supporting survivors on the road to recovery. Find out more.

Victims of domestic violence and abuse

There were 1,198,094 domestic abuse-related incidents and crimes recorded by the police in England and Wales in the year ending March 2018 [4]. This is an issue we at Aurora take very seriously and have an experienced and dedicated network of support to help victims and survivors with. Find out more.
Furthermore, we work with:
The Armed Forces

We understand that issues of abuse are relevant to all, including members of the armed forces and their families. We recognise that this can be a particularly delicate matter for victims and survivors in the armed forces community which is why we have a dedicated service to this issue. Find out more.

Female Offenders

We work with female offenders from various backgrounds and over a broad range of areas to empower them in understanding the dynamics of abuse and address the effect of abuse on female offenders. Find out more.

The IRIS programme

The IRIS programme (Identification and Referral to Improve Safety) aims to train primary healthcare professionals to recognise victims and survivors of abuse and to then refer them to the relevant support group. We have been providing training in this sector since 2012. Find out more.
We also offer services to women working in prostitution to support harm minimisation and the possibility of exiting prostitution.
Who does Aurora help?
Adults and children who are experiencing, or who are at risk of experiencing, domestic violence, domestic abuse and sexual abuse in particular but not exclusively by providing information, advice and other support services. The advancement of education and training for the public benefit in the issues surrounding sexual violence, domestic abuse and stalking.
Is our support just for women?
We offer services to anyone but our client group as with global statistics is predominantly male violence against women (see our statistics below).


How do women report the outcomes of Aurora support?
| | |
| --- | --- |
| Feel safer after working with us: | 83% |
| Feel their quality of life has improved: | 80% |
| Feel confident in accessing support in the future: | 91% |
| Reported no recent abuse at exit: | 52% |
For more information on who our clients are, click here.
Aurora campaigns supporting women's rights
Our aim is not just to contribute to the feminist movement and the violence against women and children sector, but to actively support its evolution. This is why we have championed and continue to lead campaigns against some of the most pressing issues women face today.
Aurora New Dawn actively campaigns locally and nationally to raise awareness about violence against women and children. We are proud to campaign in partnership with a wide range of national and local organisations, including being members of End Violence Against Women coalition (EVAW), Women's Aid Fed England and Women's resource centre. You can find out more about our recent and ongoing campaigns here.
The Aurora New Dawn Story
Meet Shonagh, CEO of Aurora New Dawn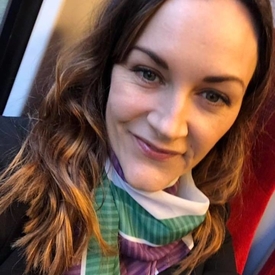 Shonagh has over nearly three decades experience working in the violence against women sector and is an accredited Home Office Domestic Homicide review Chair. Shonagh studied at Southampton University and graduated in Law LLB. An active feminist Shonagh volunteered for the local domestic abuse helpline during her time at University.
After graduating Shonagh moved to London and continued her voluntary work with London Rape Crisis. Shortly after moving Shonagh got a job working on the national 24hr domestic abuse helpline for the charity Refuge. After 18 months on the helpline Shonagh carried on working for Refuge but this time in their refuge's in South East London. After a few years Shonagh decided to return to Portsmouth, her home town. Continuing to work for Refuge she managed 3 refuges in East Sussex and helped to set up a fourth refuge in the area in her time there.
In 2004, Shonagh secured a job with Portsmouth City Council managing their Early Intervention Project, the first domestic abuse advocacy service set up in a maternity unit in the country. Over the seven years she worked there she gained national recognition winning multiple local and national awards, including Civil Servant of the Year Award 2007. By the time Shonagh was ready to move on EIP had become a service that was trebled in size and working in multi-agency settings; including being the first domestic abuse organisation to deliver services in a Sexual Assault Referral Centre in the country.
The founding of the Aurora New Dawn Charity
In 2010 whilst on maternity leave with her second child Shonagh decided to set up Aurora New Dawn. The charity was founded by a small group of women with over 30 years of collective experience working in the violence and abuse sector. The organisation was created in direct response to the impact of cuts on VAW services threatening service provision to victims and survivors of violence and abuse [5].
Shonagh continued to work with EIP for the next 11 months and then secured enough funding to move across to Aurora full time. Shonagh is now the CEO at Aurora New Dawn which is now a Hampshire wide service working with victims of domestic abuse, sexual violence and stalking.
Aurora's headline values
Aurora is committed to:
Dignity and Respect: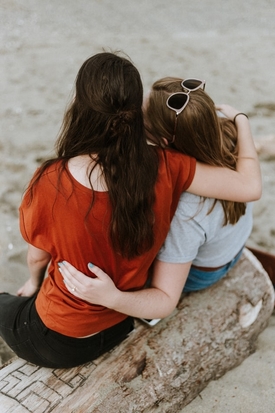 We will treat everybody with dignity and respect, fostering a culture which supports and appreciates diversity. We will take time to listen and respect people's rights to their own decisions and choices. Our work will place empowerment at its center, putting our clients in control of the service they receive.
Learning and Reflection:
We will commit to our own learning and development and reflect regularly on the work that we do. We will remain honest and transparent, open to feedback and not afraid to acknowledge when things could be better. We will share knowledge and best practice wherever possible, both internally as a team and externally.
Working Together:
We will work to empower our clients at all times, communicating clear options and offering choices based on their own situation, needs and goals. We will build two-way relationships of trust with our colleagues, clients, partner agencies and other stakeholders. We will always give feedback for a job well done.
Delivering High-quality, specialist services:
We will remain committed to ending violence and abuse, and enabling people to live free, safe and to recover from their experiences. We will work in accordance with a feminist ethos, recognising that domestic abuse is an issue of sex based oppression, and delivering our services in line with the power and control model. We will put the interests of victims and survivors at the heart of everything we do. We will be professional, authentic and compassionate, and will act with integrity at all times.
Next step…
Do you want to get in touch with us?
Want to help us raise awareness?
Want to donate to our cause? 💜