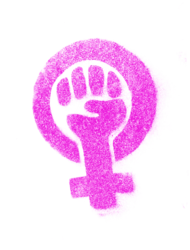 What does it mean to be one of our top 18 most amazing sisters? Furthermore, why are we dedicating this article to this year's Aurora sisterhood? Indeed, this International Women's Day seems like the most perfect time to look into who these amazing sisters are and what they have done.
International Women's Day is held every year on 8th March to celebrate the movement for women's rights. At Aurora we want to celebrate the women who have inspired and driven us to make a difference to victims and survivors of domestic abuse, sexual violence and stalking.
The Aurora team pulled together a list of their top 18 most amazing sisters for 2018, each woman has inspired us in our work and their efforts mean a lot to us. It goes without saying that these sisters keep us going when the work gets tough.
Who are our top 18 most amazing sisters?
Who are our top sisters? The list of women we have chosen represent the undeniable contributions they have made to the violence against women sector. All these women have formed part of the history of our movement from re-establishing reclaim the night marches, fundraising and naming the women who have died at the hands of male violence to tackling the obvious oppression of women in the legal system.
They are not in any particular order – in our eyes every single one of these women is a total warrior and #TeamAurora thank every single one of them from the bottom of our feminist hearts and boots.
Lastly but by no means least we want to honour all the victims and survivors we have ever been lucky enough to work with, speak to and support. Working with them and experiencing their voices and stories daily is inspiration enough for us to continue to fight for a world where we end violence against women and girls. They win on the amazing sisters list every time!
Why do we celebrate our sisters on March 8th?
Every year on the 8th of March, International Women's day (IWD) is observed. This is a day dedicated to acknowledging and celebrating the achievements of women. Therefore, although we recognise how amazing they are all year round, we wanted to acknowledge the work of our amazing Aurora sisters.

If you would like to know more about women's day, check out the video below.
What is International Women's Day?
All our love and solidarity
#ForTheVictimsAndSurivors
#IWD2018
Next step…
Do you want to get in touch with us?
Want to know more about our stalking service?
Want to donate to our cause? 💜