It is currently National Stalking Week, a yearly event which aims to put the spotlight on and raise awareness of stalking behaviours and the impact that such behaviours can have on those who experience them.
My role as a Stalking Advocate
My role as a Stalking Advocate is to provide victims of stalking with specialist independent support, advice and advocacy. I provide victims with a main point of contact and support throughout their journey, a stable point for them in the midst of a storm. As the job title suggests, I am there to ensure that their voices are heard, that they are aware of all options available to them and their rights throughout the support we offer. I am here to provide both practical and emotional support for every victim.
There is no general typical working day in the role of a Stalking Advocate. Every day is unique and things do not always end up going according to plan. I can sit down and plan my day out only to find myself having to reshuffle things a few hours later after a client contacts me in crisis and I have to respond to this in order to ensure they are safe.
A day in the life of a Stalking Advocate
Generally, a large part of my day-to-day work involves telephone support with clients. This may sometimes be a simple check-in call to ensure the client is doing well and check if there have been any further incidents or progress with the police if involved. It also involves making initial contact with new clients who have recently been referred to the service. Upon these initial calls, we will discuss their current situation and their experiences. I will explore whether there are other professionals involved or if they have reported their experiences to the police. Together, we will discuss and identify ways in which I can support them. As every individual's experiences and needs will be different, we offer individualised packages of support to each.
I will complete various bits of paperwork with new clients, including risk assessments which help us to ascertain the nature of the stalking behaviour and respond appropriately. I also complete a safety plan with each client during which we will explore different areas of their lives, such as their home, workplace, and online safety to see how their safety can be improved in these areas and how I can ensure that the clients feel confident in their knowledge and ability to safeguard themselves and their families. Throughout our time working together, both the risk assessments and safety plan will be reviewed and updated as appropriate and will develop through their journey with us.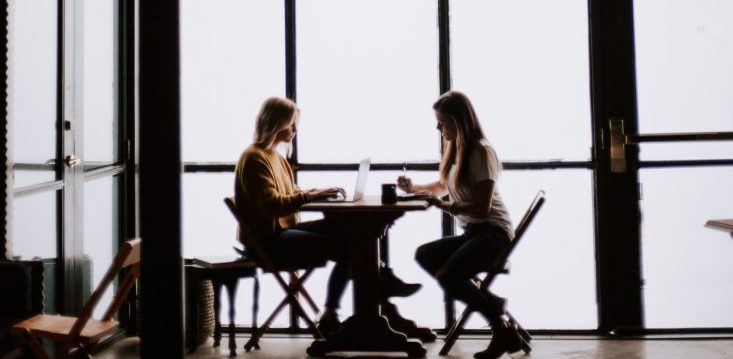 Another aspect of my day-to-day work involves liaison with other professionals and agencies. This often takes many different forms, including:
Linking in with the police around ongoing investigations, getting updates and voicing any concerns the client may have
Linking in with other support services the victim has in place, such as domestic abuse support workers, to ensure that we are both updated and providing a collaborative response
Liaison with housing associations/councils to support with the client being moved to a new property for safety
Liaison with the client's workplace to discuss safeguarding for them in order to help them attend work safely
Additional Stalking Services
I also provide consultancy and advice to other agencies and professionals where needed. This may be for support workers who have concerns around a client potentially being stalked and who are looking for some advice and guidance to pass along to them. Or it might be a discussion about the support we might be able to offer a client and guidance on how a referral for them can be made into our service.
As a Stalking team, we also offer training to organisations in order to raise awareness of what stalking is, its impact, how we can help, and how a referral can be made to us. We are also available to provide consultancy and guidance for organisations and workplaces around stalking. This is something that is often not written into organisational policies and so we can offer advice and guidance around this.
Hampshire Multi-Agency Stalking Project
The Stalking Service is also part of the Hampshire MASP (Multi-Agency Stalking Project) team and so every Wednesday morning I attend a Triage meeting with individuals from other agencies, such as the police, probation, and Southern Health, where we discuss stalking cases and how we can offer a collective response to these.
Every month I also attend the monthly Clinic meetings, which is where we refer on some of the more complex cases from our weekly Triage meetings, for a longer, more thorough discussion. These Clinic meetings are attended by numerous additional professionals, such as the Crown Prosecution Service and the Investigating Officer for the case who will present it and the investigation so far. We then collectively discuss the case, providing investigative advice and potential actions as well as identifying opportunities for the victim to be safeguarded. If the client is already being supported by myself, I am able to voice any concerns they have during these meetings and to ensure that their wishes and voice remains heard throughout the meetings.
If you have concerns that you are being stalked, or you know you are being stalked and would like to have a discussion about your options or would like some support please don't hesitate to contact us:
Aurora's stalking advocacy team phone number: 02392 479 254
Aurora's stalking advocacy team e-mail: stalking@aurorand.org.uk
Next step…
Do you want to get in touch with us?
Want to help us raise awareness?
Want to donate to our cause? 💜