Our patrons support the work of Aurora New Dawn as advocates and active contributors to our development and growth.
Lauren Atkins
Managing Director, The Malins Group
Lauren spent 10 years in the IT industry after completing an international business degree at Southampton University. Working for numerous blue chip companies in a variety of locations including Switzerland, New York and the City of London, Lauren concluded her IT career as Head of Applications for General Business at Oracle Corp. Her vision for the Malins Group is to leverage its capacity for exponential growth and maximise the current portfolio.
"As a woman leading a business primarily operated by working mothers, the breadth of work undertaken by Aurora New Dawn is close to my heart and has my full support.  Every individual has the right to recognise their ultimate potential and through the awareness and empowerment services offered by Aurora ND, survivors of sexual violence and domestic abuse are given the opportunity to craft their own destinies."
Joe Wells
Joe is a stand-up comedian, writer and speaker whose career began when his first book, 'Touch and Go Joe' – a memoir about childhood OCD – was published.
He now focuses on his unique brand of political comedy and has been described by The Guardian as "A star of the future… [with] some of the most surprising and thought-provoking material coming from any comedian in his early 20s".
Funny though he most definitely is, Joe is unquestionably serious about the issue of violence against women, with misogyny and discrimination frequently appearing as targets of his razor-sharp wit during his stand-up shows.
Joe is an active supporter of Portsmouth's White Ribbon group and appeared at the White Ribbon Comedy Night in Portsmouth, 2011.
Here's Joe doing what he does best for Amnesty International.
"I am proud to be a patron of Aurora New Dawn, a service which provides hope to those in seemingly hopeless situations."

We are delighted to announce our first Aurora Ambassador – Kirsty Dillon.
Kirsty has been a professional actress and voice over for 20 years. Her work has seen her collaborate on projects such as 'Blackout' for CH4, 'Locke' with Tom Hardy, 'Man Like Mobeen' on BBC3 Comedy but she is probably best known for her regular role of DC Gail Stephens in ITV's Midsomer Murders.
"I am a passionate advocate for the work Aurora New Dawn do. Not only can I feel the support and professionalism with which they offer this client led service on the ground. I am struck by the respect they across the sector and with front line agencies. They are team players.
On a personal note working with Aurora feels inspiring to be part of a large and diverse team. They have furthered my skills and understanding of the complexity of violence against women through practical training and given me a course of reflection that has now become one of the most important aspects of my life. An integral aspect to my own healing has been my engagement with this awesome tribe. BIG UP #TeamAurora".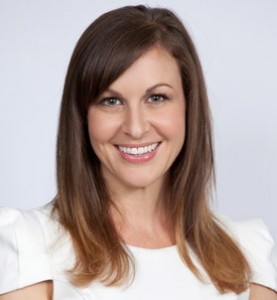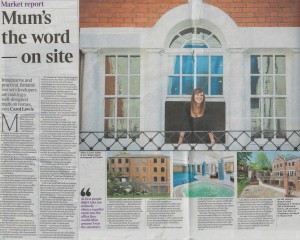 Lauren featured in The Times, 21st September 2012 - Read here (Paywall)