What is the 25th of November?
The 25th of November is the International Day for the Elimination of Violence Against Women (IDEVAW). In the violence against women sector, the 25th of November is not marked on the calendar. There is no need, the 25th is etched on the mind of every frontline worker.
International Day for the Elimination of Violence Against Women
For those of us who work every day with victims and survivors of violence against women, it is vital to mark this day every year until the violence and abuse is eliminated. Not only is this day vital to raising awareness of the ongoing violence, but also to bring into the spotlight the scale and nature of this often hidden violence.

When did the 25th of November begin?
The start of IDEVAW
The history of IDEVAW stretches back to July 1981 at the Feminist Conference for Latin American and Caribbean Women in Bogota, Colombia. Feminist activists at the conference declared the 25the of November an international day of protest to rally against violence towards women, in memory of three sisters from the Dominican Republic, Maria Teresa, Patricia and Minerva Mirabel, who had been murdered for their involvement in political activism.
IDEVAW gets recognised
In 1999, the United Nations General Assembly (UN) designated the 25th November as the International Day for the Elimination of Violence against Women. Governments, international organizations and NGOs were invited to organize activities on that day to raise public awareness of the problem.
Violence against women is a pandemic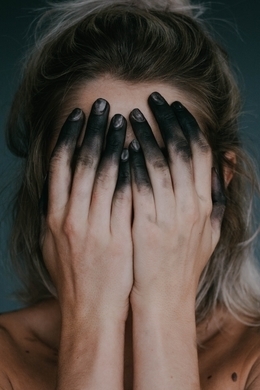 And as someone who works in this field every day, violence against women is not just a problem. It's a pandemic.
Why do I say that? Let's look at what we know.
Violence against women, the global scale
The UN monitors global violence against women as part of its Sustainable Development Goals, a set of 17 global goals covering a range of social issues like poverty, education, social justice and gender equality. In the UN's 2017 report on Progress towards the Sustainable Development Goals, 19 percent of women between 15 and 49 years of age said they had experienced physical and/or sexual violence by an intimate partner in the 12 months prior to the survey. The survey covered 87 countries using data from 2005 – 2016.
In the most extreme cases, this violence kills women. The UN report states that in 2012, almost half of all women who were victims of intentional homicide worldwide were killed by an intimate partner or family member.
How does this relate to women in the UK?
Violence against UK women
The Femicide Census compiled by activist Karen Ingala Smith details the names of every woman murdered at the hands of men each year. In 2015, the Census documented: "at least 138 UK women are known or suspected to have been killed by men in 2015.  138 women dead in 365 days is one woman dead every 2.6 days".
The first woman on the list was killed on 6th January 2015, her name was Natalia Czekaj, and she was 34. Natalia was stabbed to death and almost decapitated by her boyfriend James Richardson, 34. He received a 6-year sentence for manslaughter.
The last woman on the list for 2015 was killed on 30th December 2015, her name was Katy Rourke, she was 25. Gary Stevenson, 26, her flatmate, stabbed Katy 3 times after she declined his sexual advances. He received a 17-year sentence.
Natalia, Katy and every woman murdered by men in the hundreds of days between deserve to be remembered. They not only deserve a day to honour and remember them, but they also deserve a pledge from each of us still living to prevent further women being killed at the hands of men who perpetrate violence as part of a broader need for power and control.
In the UK, across the world, violence against women is so widespread, the reality and threat of it permeates every woman's existence, shaping her choices and curtailing her freedom like an invisible chain.
Evidence of violence against women
And in case you doubt this, government statistics published in 2013 show that:
Approximately 85,000 women are raped in England and Wales alone every year.

1 in 5 women aged 16 – 59 has experienced some form of sexual violence since the age of 16

Only around 15% of those who experience sexual violence choose to report to the police

Approximately 90% of those who are raped know the perpetrator prior to the offence
Eliminating violence against women
The statistics are overwhelming but don't think for a second that you can't make a difference to ending violence against women because there are lots of ways that you can.
This 25th of November
IDEVAW this 25th marks the start of the annual 16 Days of activism to end violence against women and girls, starting this 25th of November and ending on Human Rights Day on 10th of December.
How you can help IDEVAW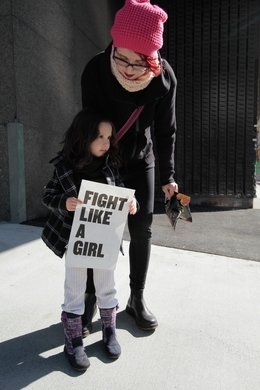 Here's just some ways to make a difference on IDEVAW and throughout the 16 Days.
Talk about it. Share it on your social media. Break the silence. The more we all name this pandemic for what it is, the less power and control perpetrators have over their victims.
That one tweet or post on Facebook that you share could make all the difference to someone you know, or someone you've never met; someone who lives every day frightened, scared and silenced. Every time we break the silence, we start to weaken the voice of a perpetrator who maintains his control over a victim by telling her, 'Nobody will believe you.'
So let's shout as one voice. I know this is a difficult subject but shying away from it only adds to the problem. Our team at Aurora – like so many frontline services for women across the country – will be marking the 25th of November and pledging our commitment to eliminate violence against women. We believe spreading the word can make such a difference.
On the 25th and for the 16 days beyond, you can be that difference. Join us.
You can also find out more about the 16 Days campaign by exploring UN Women's digital library.
Shonagh Dillon
CEO – Aurora New Dawn
Aurora New Dawn